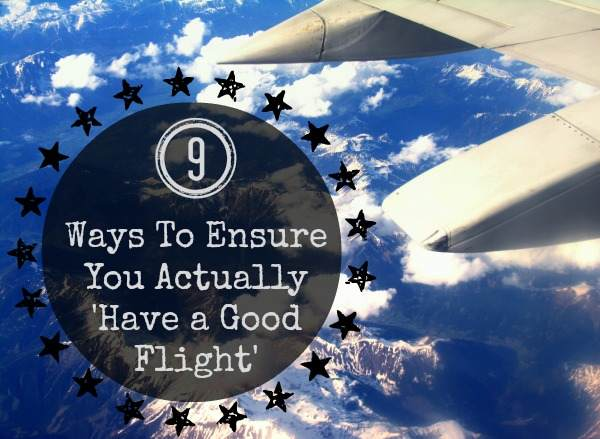 What do you get when you sit on an airplane next to a gemstone enthusiast, a retired church missionary and a dairy farmer?
Good question.
Too bad there's no punchline.
Add ME into the mix and it just goes to show how peculiar a group of passengers on a flight over to Los Angeles can be.
It was a really interesting flight. Not only was it one of the best I've been on (thank you Air New Zealand), I had the opportunity to speak with a Kiwi Dairy Farmer who was on his annual flight over to work in Georgia for the next 3 months. Surprisingly, it was a New Zealand run farm where the cows were pasture raised. He was in charge of managing the breeding program and it was even more interesting hearing a quick history lesson on how the farm started. It was many moons ago and largely thanks to a host of national investors. No doubt, starting up a dairy farm is no small business and the large overhead makes for a costly experience, especially when embarking on a venture using non-conventional pasture raising techniques. Thankfully they had the investors and despite the initial outlay, over the years, they actually started to turn a profit.
The main concern for the farmers was to manage the land as no doubt, New Zealand style grasses can't grow all year round in Georgia. So managing which grasses to grow at what time of year was the greatest challenge, alongside the machinery that was years behind the times and working within a system that was outdated and unsupportive of natural grazing techniques. Something that really amused and shocked me, was hearing how the only cattle available for purchase at the time of startup were all ex-feedlot cattle. These were cows that had never seen sunlight or a green pasture in their life. So surreal was the experience for these cattle when left to a field of lush green grass, they didn't actually know it was edible. The farmers initially had to 'wean' the cattle onto the grass by sprinkling grain over the fields so they would recognise it as food. Oh what crazy times we live in.
Now, however, the farm turns a decent profit and this particular farmer says he only needs to work for around 6 hours a day on average. When I asked him about the state of the dairy industry in New Zealand, low and behold, he said it is booming. Similar to the resources boom in Australia, New Zealand is facing high demand for its dairy products from the likes of the Chinese. The growing demand from Asia for their milk powder, cheese, UHT milk and baby formula, has made some Kiwi dairy farmers millionaires.
This is a stark contrast to what I've heard about the industry in Australia where farmers are struggling to make ends meet where the big supermarket chains are selling off milk for $1 a litre. Hardly an accurate reflection of  the cost that goes into producing the milk. Someone along the supply chain is getting ripped off and it sure isn't the supermarkets.
Speaking of cattle, you've probably heard economy class being referred to as cattle class. If you're stuck in a middle seat, I would agree, yes, it most certainly can feel like that. Someone must look down favourable upon me for somehow I always seem to land an empty row, an exit row or empty seats beside me. PRAISE the Lord! If you aren't so lucky, there are still a few things you can do to ensure you have a good flight.
Here are 9 of my top tips to having as 'smooth and comfortable as ride as possible'. 
Rule #1 – Befriend your Neighbours
There's no doubt in my mind, befriending those who you are literally sitting on top of for the next 11 hours or so is critical for a comfortable and enjoyable flight. Especially if you are pinned by the window. It's makes those pesky toilet breaks ever so less annoying.
Rule #2 – Befriend the Flight Attendant
No body wants a cranky flight attendant in their presence. Nobody. These people are in control of your access to food and water for crying out loud. Why jeopardize your life like that? That extra pillow or being moved to a better seat is so worth the effort to make sure they enjoy your patronage.
Rule #3 – Don't be scared to have a 'night cap'
I'll probably get shot down for this but people always harp on about not drinking on flights. To them I say blah blah blah. I will have my free wine and I will drink it gladly thankyouverymuch. Anyway, red wine is totally good for you. Nevertheless, the induced drowsiness from just 1 glass is enough to help me get a few hours of shut eye when everything else is working against you. Can not complain on that level.
Rule#4 – Drink Water and Plenty of it
This is to cover my back after my statement of permission in alcohol consumption above (in moderation of course folks – I did only mention ONE glass). Drink plenty of water to keep hydrated. I find the cabin air to be extremely drying to the body and I make sure to carry an empty bottle through security so I can fill up on the other side and take on board with me. Yes, you will need to combat this with more frequent trips to the toilet. An aisle seat is advisable if such is the case, however if you really need sleep, a window seat would be preferred. Just give special attention to Rule no. 1.
Rule#5 – Toothbrush and Toothpaste
No one likes smelly, napping breath. You know that taste in your mouth after your dozed off for a while and the stale drool leaves you with an uncanny feeling like you need to lap up water like a dog's tongue would. By having a toothbrush and toothpaste in your carry-on luggage, you can simply do what civilized folk do, and give you mouth a swish out post dinner and nap time.
Rule #6 – Eye-Mask and Earplugs
This to me is as crucial as toilet paper in the dunny. There is no chance on planet earth and the clouds above of me getting some shut eye on a flight unless I have an eye-mask and earplugs. An eye mask by itself simply doesn't cut it when you have the loud engines booming next to you and good grief, if you've landed yourself near the toilet, you'll be thankful for the added sound cut.
Rule #7 – Order a Special Meal
Order a dietary specific meal if you require one or heck, even if you don't but want one. Yeah, I know, I just said that. Why? You get served first. Duh! That's enough reason for me. Don't be afraid to ask if they don't advertise this option either. Phone the airline ahead of time to organise. I would say to do so at least 72 hours before your flight.
Rule #8 – Refuel with Natural Energy
Drink Coconut Water or Kombucha when you land. Both are OH so refreshing, hydrating and good for you. They work as instant and natural pick me ups. Then be sure to eat something healthy and light to keep that body nourished. The moment you slug yourself with greasy, heavy, take out, you'll simply be dragging your body through that jet lag.
Rule #9 – Don't Sleep until Sunset
Keep your body going until sundown so it has the best opportunity to adjust to a normal circadian rhythm. The lack of sleep and disturbed sleep pattern will throw you off for the first 24 hours. Taking a nap when you land will simply keep you up at night and will probably cause you to feel even groggier. Catching up on a good night sleep by simply going to bed early that night, will help your body readjust faster.
What are your top tips for having a good flight? 
If you liked this, please feel free to 'Plus One' on Google+ below and share!
Image Credit: © Bx3t | Dreamstime Stock Photos

PAID ENDORSEMENT DISCLOSURE: In order for me to support my blogging activities, I may receive monetary compensation or other types of remuneration for my endorsement, recommendation, testimonial and/or link to any products or services from this blog. Thank you for your support!